E-Coating and Powder Coating on One Production Line
Orr's coating operation is one of the few in the United States to combine e-coating and powder coating on one production line. This innovative system reduces both labor costs for re-racking and transportation costs to save time and money. This keeps all process accountability with one supplier, making product tracking and specification changes easier.
Zinc phosphate pre-treatment
Orr utilizes an eight-stage zinc phosphate pre-treatment to prepare the parts for coating. The excellent coating and adhesion of zinc phosphate make it the standard in the automotive industry, and H.E. Orr. Orr has its own in-house salt spray testing lab to ensure consistent quality across the production run. It also has in-house sub assembly and kitting operations to deliver fast turnaround and superior quality.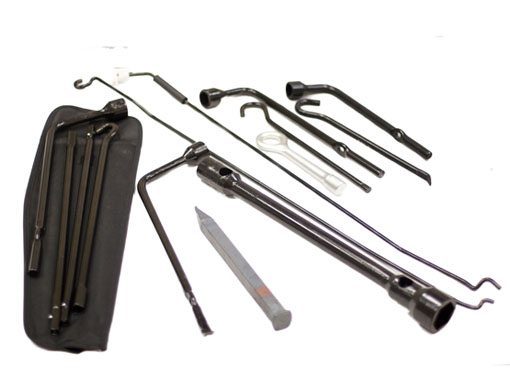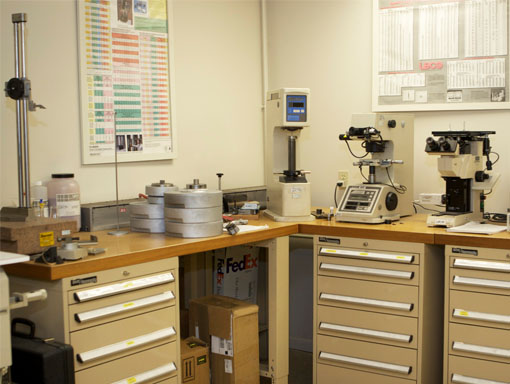 Buy direct from mills
To improve efficiency and keep costs down, H.E. Orr buys material in coils directly from the steel mills rather than in precut bars like some wire formers. This way there is no middle man to add an additional markup and increase costs. In addition, this allows Orr to draw the wire down to the exact specifications needed, keeping a tighter control on tolerances and quality.
In-house Salt Spray Test Facility
Because of the volume of parts that H.E. Orr Company runs each year, an in-house salt spray testing facility saves both time and money for Orr's OEM customers. While most coating operations send out for this service, Orr's complete focus on quality and customer service make this testing a value-added service in-house.
Finished Condition Wire Forms
H.E. Orr Company is a one-stop-shop, delivering finished condition wire forms to savvy OEMs across North America. H.E. Orr Company saves its customers money by taking part in the initial engineering, to wire forming, e-coating and powder coating, sub-assembly and kitting. Having all of these services allows Orr to deliver exceptional quality, consistency and super-fast turnaround times.
Turnaround Time
Orr's expertise in wire forming, e-coating and powder coating is a strong competitive advantage for OEMs that are under constant pressure to reduce costs while keeping quality high and turnaround fast. H.E. Orr Company meets the specifications of the most demanding OEMs including major Japanese automakers. Orr's standard turnaround time is 48 hours.